PICK OF THE WEEKS - 2018
* * * * * * * * * *

Week #1
This work was done by Lisa Devlin in New Orleans in 2018 for the session " Carolingian and Variations" in 26 Seeds: a Year to Grow. In her own words:
Tudor England has fascinated me since I was 10 years old. I've read so many books and seen just about every movie and TV series ever made about this world. I love the period fashion, the architecture, the music, dancing, portraiture and court life. It's been part of my life for so long that I just had to make it the subject for a calligraphy project on Carolingian lettering.

For people unfamiliar with Henry VIII, he ruled England from 1509 to 1547. He was a monarch of many talents who also had a way with words, expressed through song lyrics and poetry. You might say he seemed more in love with the idea of love rather than the reality of marriage. The man had six wives, beheading numbers two and five. Wife number two, Anne Boleyn, was a highly intelligent and cultured woman. And although many believe she was extremely ambitious and hot-tempered, Anne hardly deserved the fate she suffered. Most historians feel she was not guilty of adultery (as opposed to wife #5 who was). So in this drawing, Anne Boleyn's severed head is understandably scornful of her husband's love making.

At first, I thought I might simply letter one of Henry VIII's songs called "Green Groweth the Holly." But this idea gradually evolved into one I thought might be more interesting: a 16th-century record album cover with titles of contemporary pop songs about broken hearts written in old English. Channeling the 1980s Greenwich Village art scene, this would be a kind of surreal commentary comparing a world of courtly love and troubadours with more modern expressions heard on the radio and via other forms of pop culture. I decided to mix up Renaissance tapestry motifs with other ingredients taken from consumerism, cartoons and tattoos.
Multiple references to love were made with the King and Queen of hearts from playing cards, pierced hearts which are popular tattoo motifs (although these are pierced by calligraphy pens) and homicidal cupids. Love-struck Tex Avery cartoon characters appear in place of the small birds and mammals you'll find in tapestries of this period. Because this is a consumer product, I included a logo (K-tel was a popular brand in the '70s, offering lots of songs for a low low price). The price label for Tower Records (a 20th century retail chain store) also refers to the Tower of London.

I created this piece using Prismacolor pencils on 130# Canson paper. References for the drawing were found online such as the famous Hans Holbein portrait of Henry and foliage from Renaissance tapestries. Some of the lettering was hand drawn with a pencil in Carolingian style and some was drawn in various monoline styles learned earlier in Reggie's 26 Seeds course. The song titles at the bottom were written with a #2 Mitchell nib in Winsor & Newton gouache.

This project turned out to be a mixed-media endeavor. I discovered that you really can find just about anything on the internet - including a photo of an old Tower Records price label which I printed on acid-free paper, touched up with color pencils and glued with rubber cement to the drawing. It seemed appropriate to add some gilding which I did for the very first time by myself (consulting class notes and hand outs). These gold touches are the diamond-shaped ornaments by the song titles at the bottom.

In sum, I've never created a drawing like this before and I thoroughly enjoyed myself. There was something very liberating about irreverently throwing history and pop culture in a blender together and whipping up an extra-chunky concoction of something entertaining and strange.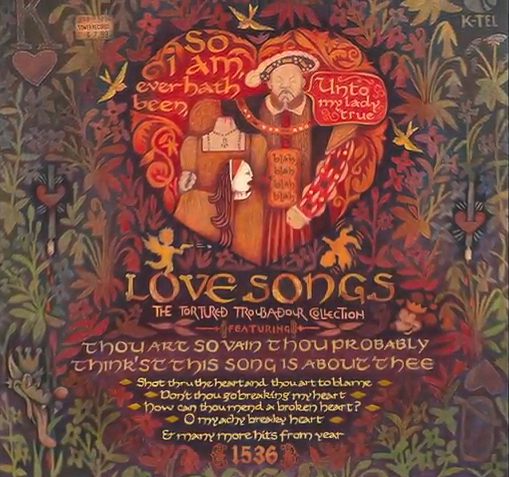 Click for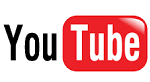 Video
* * * * * * * * * * * *
Week #2
This work was done by Roann Mathias in Memphis in 1998 for the session "Variations on Romans", in 26 Seeds: a Year to Grow. In her own words:
This piece was done in the "26 Seeds" class in Memphis, TN in 1998. It was my second time to go through Reggie's yearlong class. This was the assignment from the first month, using 12 shades of gray and the speedball b nib. The first time I took the class, I did the Sandburg poem, The People Yes, in the assigned earth tone colors. I really loved the challenge of working with the grays on black. I saw each assignment as a challenge to my skills, inventiveness and creativity. First there was choosing the text. At that time, I had three young children and making time to do the homework was extremely challenging. I found great comfort in the words of this poem, Quiltmaker, by Luci Shaw.

"I make them warm to keep my family from freezing; I make them beautiful to keep my heart from breaking." --From the journal of a prairie woman, 1870

"To keep a husband and five children warm,
she quilts them covers thick as drifts against
the door. Through every fleshy square white threads needle their almost invisible tracks; her hours
count each small suture that holds together
the raw-cut, uncolored edges of her life.

She pieces each one beautiful, and summer bright
to thaw her frozen soul. Under her fingers
the scraps grow to green birds and purple
improbable leaves; deeper than calico, her mid-winter mind bursts into flowers. She watches them unfold between the double stars, the wedding rings."
Once I the text and an idea for a piece, which was always complex, I went into problem-solving mode. How would all the words fit? What quilt design should I use and how should I lay it out? My working process involved a lot of research, and by that I mean, I bought a lot of quilting magazines! It took me a while to choose a pattern, being the perfectionist that I am. In the end, I felt really happy with the colors, the designs and even the lettering. I am sure that I worked on this piece more than once at 4 am, after being woken up by one of my kids.

I really did see the exercise as a problem to solve. Figuring out the layout alone was a huge part of that. I incorporated 3 different styles of capitals, at 3 different sizes. The words all had to fit into a rectangle on a certain size of paper (Arches cover black). The quilt pattern for the border also had to fit that size. THEN, I still had to mix all the colors and do the lettering. I am not sure that I would have the patience or determination to complete this kind of piece now, but I am so glad that I did it. It is one of my favorite pieces that I did for homework over the years.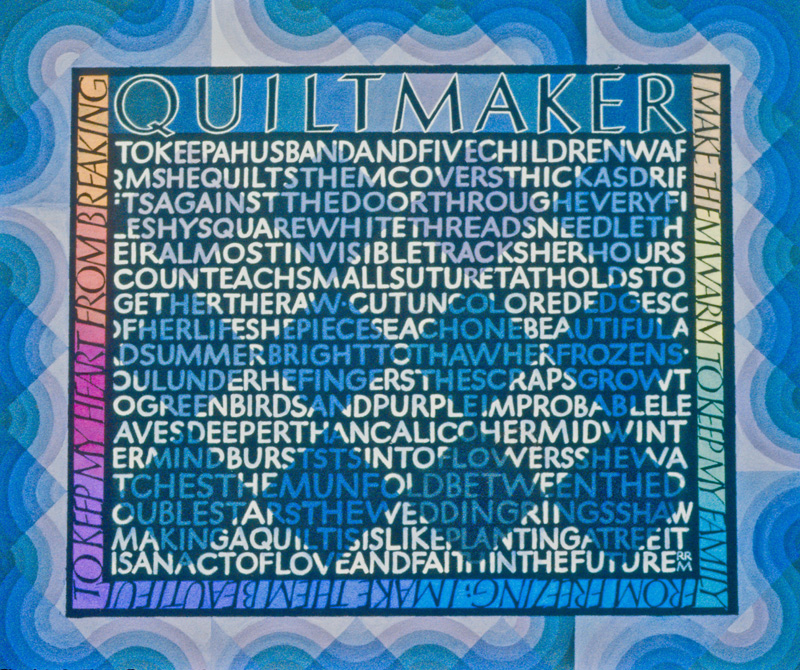 * * * * * * * * *
Week #3
This work was done by Rose Smutko in San Diego in 2017 for the session "DESIGN: Deconstructing the Grid" in PRIMITIVE TO MODERN. In her own words:
| | |
| --- | --- |
| I love quotations as so many calligraphers do. But recently, I also have begun to notice how these quotations come into my life. The quotation "Every leaf speaks bliss to me..." arrived in my mail on the front cover of an Autumn book catalogue. This quotation inspired me to use the stained glass printouts from Reggie for an Autumn scene. I used the typical blue for the sky; green for the grass. I loved mixing it up by incorporating a blue sky with clouds, with a darkish greenish moon in the middle -- a kind of fantasy landscape. | I also used a hot foil pen. I had never noticed that there were some stencils included in the packaging - of the hot foil pen. It is the kind of stencil that you see when you're a kid - a crescent moon, a star, a goose, a LEAF. So, I used this simple stencil to add golden leaves to the artwork. The calligraphy was done initially with a Speedball B-1, squaring off each round edge with a ball pointed 513 EF pen nib. |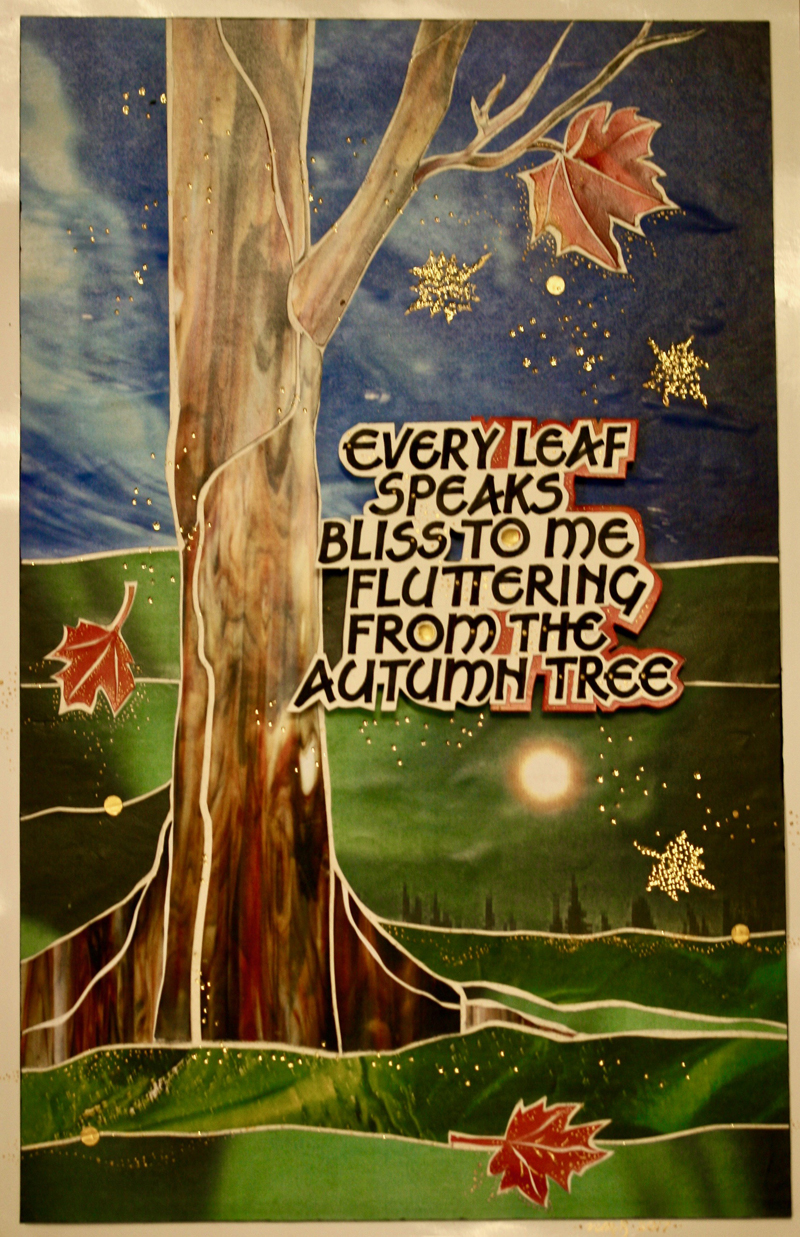 * * * * * * * * * *
Week #4
This work was done by Peggy Kunkel in Memphis in 2017 for the session "Variations on Romans" in 26 Seeds: a Year to Grow. In her own words:
One of Reggie's assignments on Roman Variations was to pick a short quote and do it 3 different ways. I struggled with the first two layouts and then exploded with ideas. I finally quit after doing 7.

To inspire me, I went through my collection of books looking for different lettering variations. Then I spent a day or so practicing each particular hand. Some ended up being used and some I just filed for future reference.

The first piece that is shown was done with Zig Metallic Markers (the only ones I had in my studio) on a piece of Ingres. The letterform was done originally by Colleen and she did hers in black.
The second layout (a gorgeous piece by Ismar David) comes from Artists & Alphabets. I stole the lettering and layout. It is a piece I have long admired and really wanted to try it. The quote was repeated 3 times to create the rectangle. I used a Mitchell 4 and an EF66 with walnut ink on Arches HP. This hand required manipulation and was difficult. Whereas Mr. David colored in between the words, I chose to fill in the "O's".

The third piece was also done on Ingres. The red is watered down Cad Red Deep. The other is Oxide of Chromium and Black. I added just a little black and it overwhelmed the Oxide, but it still reads as a dark green. Two nibs were used – a Brause 2 and Brause 1.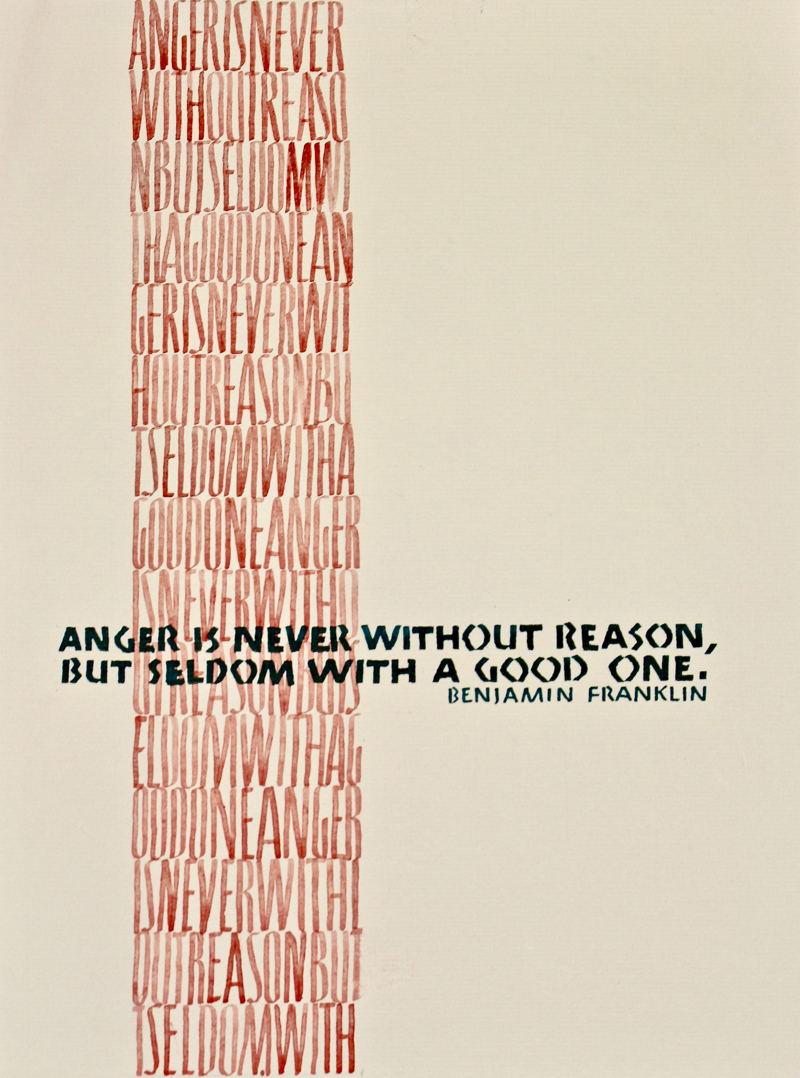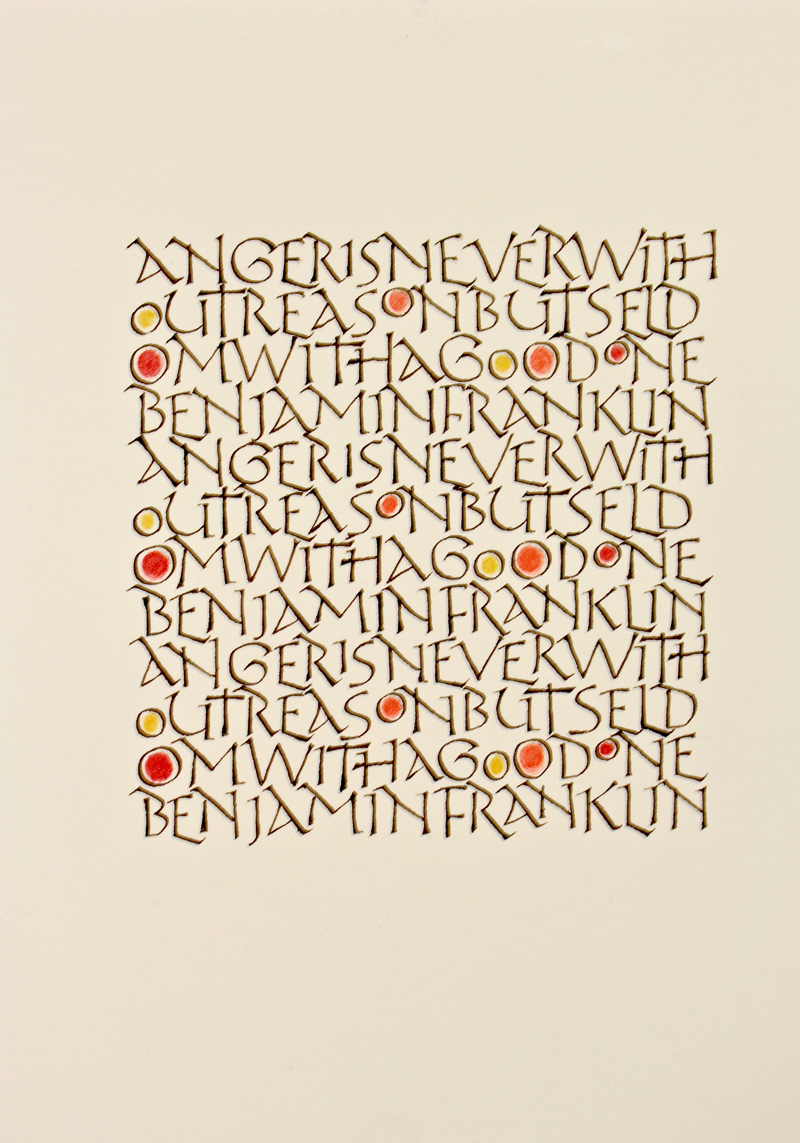 * * * * * * * * * *
Week #5
This work was done by Sabrina Hill in San Diego in 2017 for the session "DESIGN: Deconstructing the Grid " in PRIMITIVE TO MODERN. In her own words:
My Mother's Back.

One of the final projects for Reggie Ezell's Primitive to Modern 2017 San Diego class was to use digital and hand tools to create a piece that would become a postcard.

Being the pain in the neck that I am, I ditched the gorgeous space photos and decided to start from scratch. My mother has been heavy on my mind and heart this year. She's in the final stage of Alzheimer's disease. She doesn't know who I am, can't speak in sentences, has to be spoon fed, has moved to a wheel chair…all the things that make us adults have been taken from her. Over the past year I have done several pieces that were inspired by her, my first art teacher.
My mother had five children; I was the oldest. In my early childhood, I imagine a very pregnant mom trying to carve out some time to just rest. And it is here that a memory surfaces. I can remember vividly laying on the big bed with my mother to play a game we'll call Make Some Letters. She would expose her bare back, I would draw letters on her back, and she would guess them. She was terrible at this game.

She could NEVER guess. So, I would erase them and with my little four-year-old finger draw a new set of letters. Once in a great while she would get one or two letters. Mostly, she failed. I wrote a lot of words in those sessions. Sometimes her entire soap opera, Days of Our Lives, would run whilst she tried to guess even one letter correctly.

For this piece, I wanted to capture the simple beauty of a quiet moment with my mother. I began with Aquarelle watercolor paper. I covered it in Ziller's Wild Plum ink and sprayed it with water and alcohol to get some interesting effects. Using my 57-year-old finger, I drew the letters on by dipping my finger in the Wild Plum ink and drawing them on.
This gesture was so familiar to me that it evoked a very emotional response to the process. Once everything was dry, I went over the hand-drawn letters with Copperplate Capitals done with a Nikko G pointed pen in Sumi ink. This represented the space I had travelled calligraphically.

Now for the figure.

I had drawn a reclining woman, but I didn't like how it looked against the purple. Using Reggie's suggestion of printing out a background, I found an old French manuscript on Etsy, which I purchase (as a pdf download) and used to print my reclining woman on. I then cut this out and pasted it to the composition. It was HORRIBLE. What to do next?

About this time, Reggie posted a Pick of the Week by Maria Helena in New Orleans. She is a friend and a brilliant calligrapher and artist. The piece was made of multiple layers of calligraphy, and Maria Helena remarked that she didn't like it and tried using lines of color to give structure to her piece. Genius!

Out came gold Schmeinke ink to create bands of gold over the existing writing. I liked the effect, but it wasn't finished. Then I cut up the original wording, "One of my earliest memories..." (done in black and printed on the French manuscript background), and lined it up between the gold bands. Better.

Weirdly, my own memory held the answer. In the background noise of this childhood memory was the theme music for Days of Our Lives and the voice-over "Like sands through the hourglass, so are the days of our lives." I googled the soap and found the annual synopsis of the show for 1965. Close enough. "Tom and Alice Horton were almost alone in a house that once brimmed with the activities of five children, twins Tommy and Adele, Mickey, Billy, and Marie..." I rendered this is a variation of italic script in white Dr. Marten's bleed proof ink and a speedball C4 nib. This is the finished piece.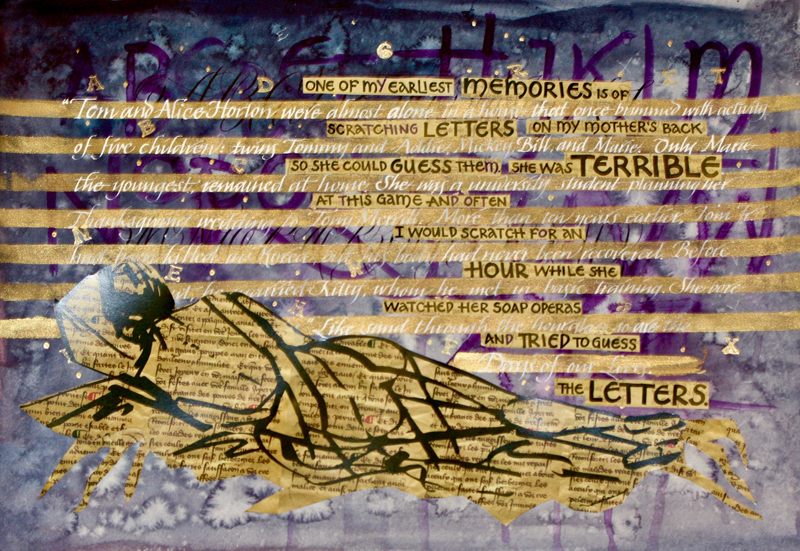 * * * * * * * *
Week #6
This work was done by Claire Griffin in Boston in 2017 for the session "Roman Variations" in 26 Seeds: a Year to Grow. In her own words:
I worked on this assignment for the pressurized romans in Reggie's 26 Seeds Lessons.

I have to admit that this originally started out as the beginning of my "Three Passions" piece. As the flower image came from a sketch of "3 S's" I sketched, I began seeing it come together and the 3 passions went to the back burner, for now, and another quote came to mind,

"True strength is a blossom that thrives on subtlety." anonymous

I've always admired the spirit behind this quote, juxtaposing the delicacy of the flower with the concept of strength being more than just muscles.
We've been working with Niddegan paper a lot in Reggie's classes, so it was a natural choice. I feel the quote lends itself well to the pressurized Romans we studied. The mediums I chose were artists gouache and 23K gold leaf accents. Once the layout was complete, I went to work on the finished product, first laying the gold accents, then continuing with the painting and lettering with a #2 Mitchell Nib. The size is @12 x16".

Thanks so much to Reggie for the enthusiasm, patience and inspiration he brings with him on his travels east. I hope to carry these gifts into my own continued work and adventures in calligraphy.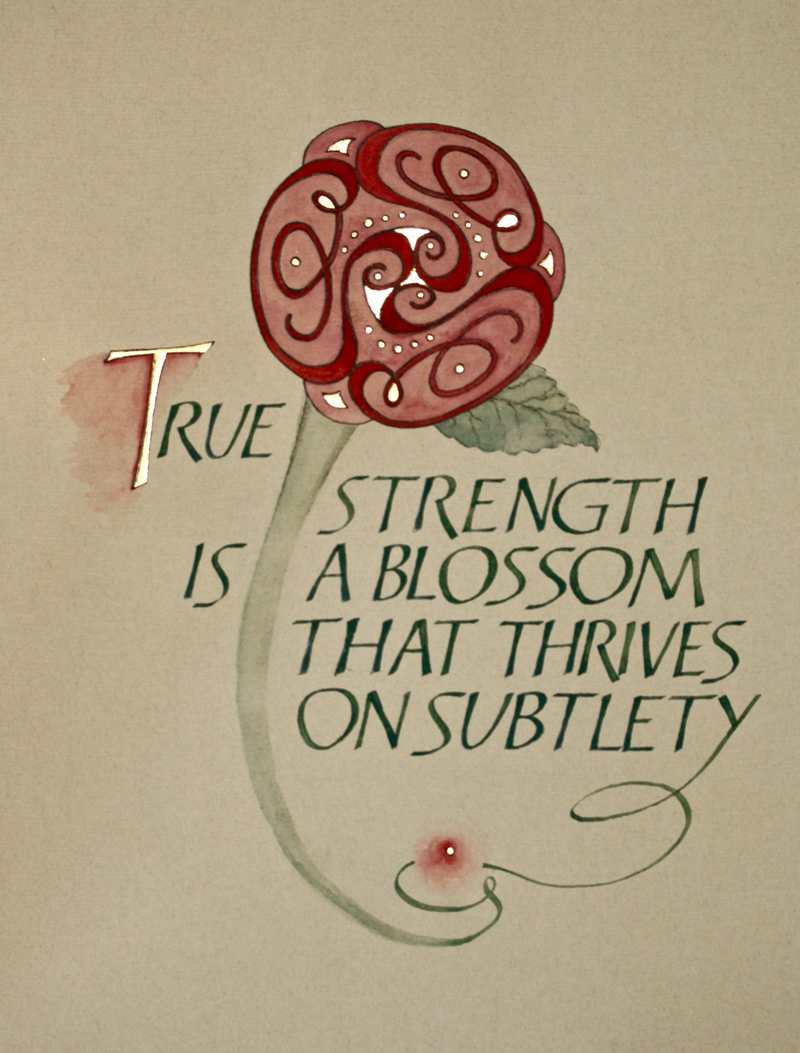 * * * * * * * * * * * *
Week #7
This work was done by Cynthia Stiles in San Antonio in 2016 for the session " DESIGN: Deconstructing the Grid" in PRIMITIVE TO MODERN. In her own words:
This piece is about 14 x 20, I used sheets Reggie had available for us which showed cosmic formations which I felt worked with my overall vision for the piece. This was placed on waxed Arches 140# cold press provided by Reggie.

I first did the quote using Neugebauer caps, the same height and then enlarged or reduced them using a copier. I played around with the layout until I was satisfied with it and copied it on a card stock paper and cut out some of the letter forms.

I really like this quote! I need to be reminded of this often.
I used the Charles Mackintosh rose as my inspiration for the cut out design which lead to a unique 'problem' since it left me with a large network of interconnected pieces that made it hard to spread it out. The swirl I added didn't help either but it does give the piece energy. After some tweaking and incorporating other papers it worked out quite well.

After fitting the pieces together I used a hot foil pen to give the piece sparkle, like stars in the sky.

It was a fun piece to do, expanding on the possibilities.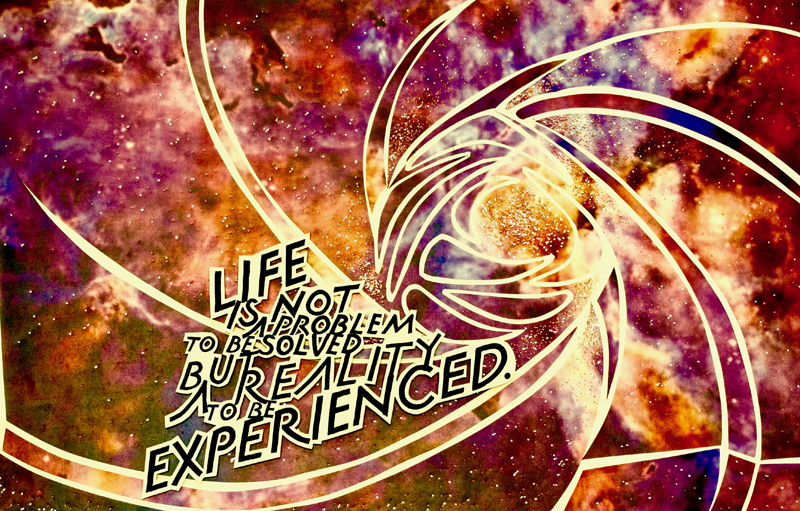 * * * * * * * * * *
Week #8
This work was done by Carmel Cucinotta-Harmon in New Orleans in 2017 for the session " Carolingian and Variations" in 26 Seeds: a Year to Grow. In her own words:
The challenge for this month's homework was Carolingian
Let me begin by saying I love working on vellum. Therefore, for this homework I purchase a large piece of calf parchment from Pergamena; and the best part, it was already prepared for writing.

Since I wanted to keep the natural variations and demarcations of color that ran through the skin, I did not want drawings or colored pencil (which I did want in my original thought of design) to interfere with the beauty that was before me.

I chose Bible verses that contained the word "light" in them. Using the spine outline on the skin as a divider, I placed Old Testament verses on one side and New Testament verses on the other side.
I used moon gold leaf on the dove and in the box background for scripture titles. Laying the gold leaf so that my brush strokes would not show was a challenge. I had to really thin out the Instacoll with water in order for it to flow smoothly. I think the moon gold actually settled into the parchment after a few days giving the gold leaf a brilliance that intensified over time.

For the scripture titles I used letters from the Codex handout Reggie had given in one of our sessions. For the Carolingian text I used stick ink in Indigo (G7) and Persimmon (G-8). The ink flowed from my pen onto the vellum with such ease that words fail to describe my feelings in creating this work. The symbols at the end of each verse section are done in Indigo stick ink, a spotter brush and 00 Series 7 WN brush.
Again, thank you Reggie for pushing me into creating something way beyond my expectations.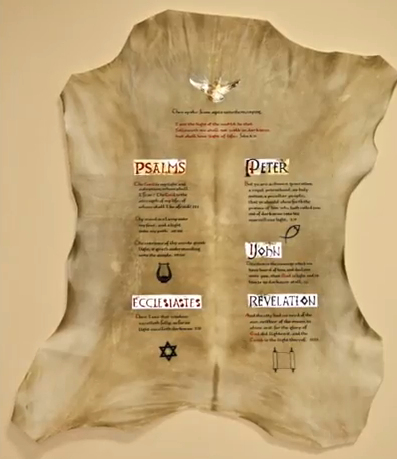 Click for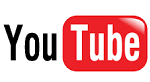 Video
* * * * * * * * * * *
Week #9
This work was done by Loren Deveau in Boston in 2017 for the session "Carolingian snd Variations" in 26 Seeds: a Year to Grow. In her own words:
12x17, on Arches with # 3 Mitchell's nib and ruling pen
Moon Palace Sumi ink and Gouache
Carolingian "wide bodied" variation

This is a homework assignment for session 4 of Reggie's 26 Seeds: A Year to Grow class. And it surely has been a year to grow for me! In this assignment we were tasked with using a short quote to display three different Carolingian variations. Trial and error helped me achieve a more successful outcome. The final piece was actually my third rendition.

Even in my third and final attempt, it was a mistake with my ruling pen that forced me to make the red line around the quote thicker. I was frustrated at first, but I ended up enjoying the bold red color impact more than a thinner, cleaner line. I often seem to stumble into some design solutions because of mistakes. This quote is particularly meaningful to me personally too, which is always a key ingredient to how my art turns out.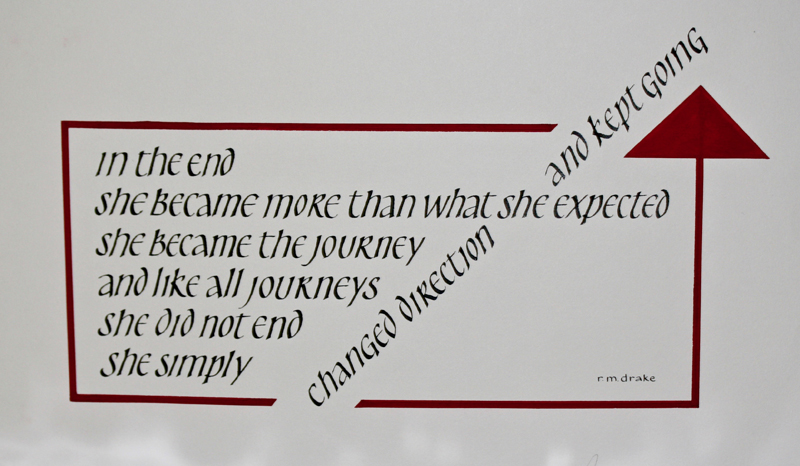 * * * * * * * * * *
Week #10
This work was done by Anne Katheryn Hunter in New Orleans in 2017 for the session " Variations on Romans " in 26Seeds; a Year to Grow. In her own words
This piece is the largest piece I have ever worked on, and thanks to Reggie's and my classmate's encouragement, I felt empowered to take it on. The work itself is a song by Enya, titled "May It Be" written for the Lord of the Rings movies. I love listening to soundtracks, especially when focusing on my calligraphy. This song is one of my favorites, mainly because it sounds and reads like a prayer.

I started with a large piece of hot-press watercolor paper (I honestly don't remember the weight), 22 in by 34 in. and measured a three inch border around the whole paper. I then wrote out the song on a spare sheet of paper, counting the number of lines I would need for the whole song. I then drew the lines, 37 in all, on the page, about 22 mm tall.

I then counted each of the letters I would need on each line, taking into consideration which letters would be on each side of the middle line. I realized I could have written out each line in the font to determine the midpoint, however I was too anxious to begin so I just "went for it."
The lettering is done with Turner Artists' Water Colour Wine Red with a Speedball B3 nib. I then made all the edges "crisp" with a Brause EF 66 nib. Once the lettering was done, I had to think about what I wanted to do around the large border. I began to think about tapestries and banners from the Middle Ages that may have hung in a castle and I wanted to incorporate some of J.R.R. Tolkien's own work as well. So I decided to create "tapestries" on each side and fill them with runes that J.R.R. Tolkien developed for his Lord of the Rings series.

I measured out the space for the "tapestries" and then used a ruling pen to draw the lines. I used a combination of Grumbacher Academy Watercolor Turquoise and Viridian for the blue-green background color. I then sketched out the runes and used Seral to transfer the design. I used Golden molding paste to create texture in each of the runes and Instacol to apply the 23K loose leaf yellow gold. I went through quite a bit of gold, but I loved using it and I ended up with the exact effect I wanted.

I really enjoyed working on this piece because I accomplished a large finished piece, with a quote I loved working on, and using all the new skills I have learned.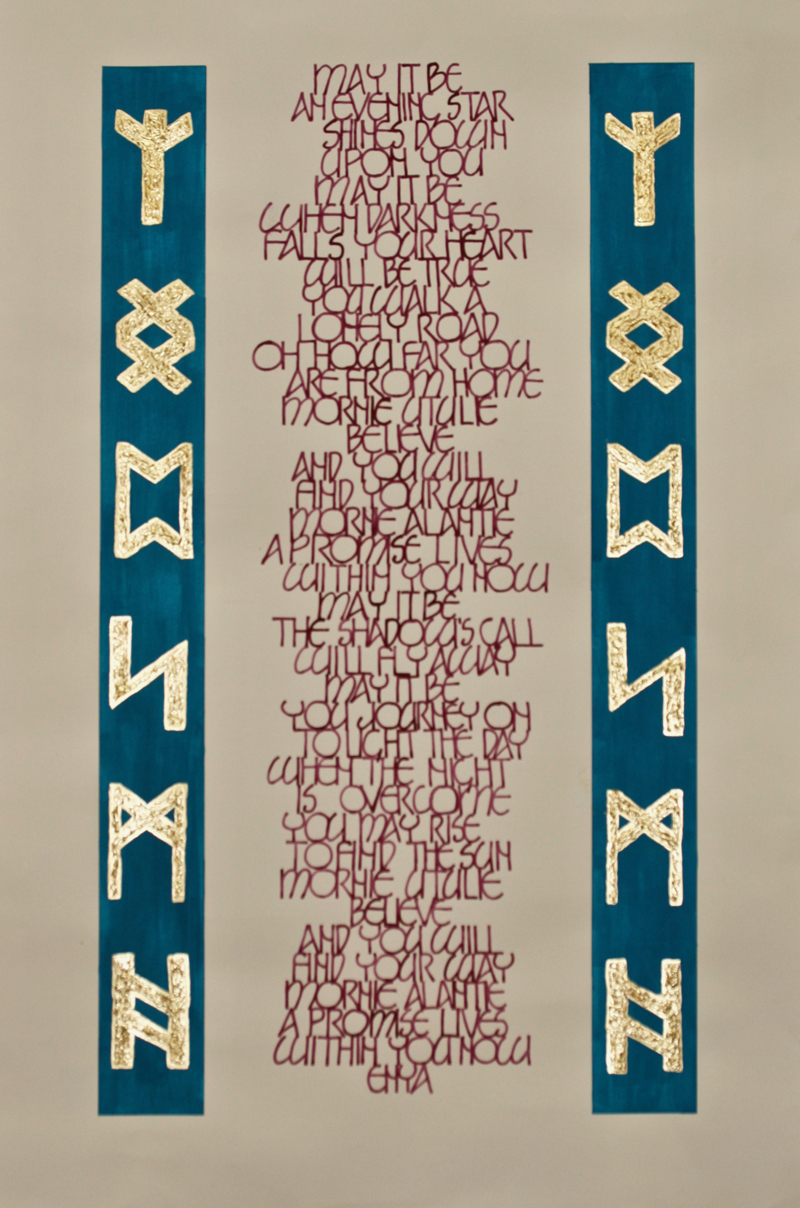 * * * * * * *
Week #11
This work was done by Maria Helena Hoksch in New Orleans in 2017 for the session "Pressurized Romans" in 26 Seeds: a Year to Grow. In her own words:
Here goes: God be your Friend....

A few years ago I got extremely bored with what I had been doing in very traditional field of calligraphy for a very traditional calligraphy organization, and all of a sudden wanted something new, free, and uncontrolled. It was a start of m "rebellion". It can easily happen when you've been doing calligraphy for almost forty years like me. I happened to be in extended private study with Sheila Waters, the almost only student extended there, and came across her samples and notes on watercolor backgrounds, in one of the hundreds of drawers of treasures she has. When she was not looking, I feverishly copied the notes.

When I arrived at home, I dipped about twenty sheets of various watercolor paper in my bathtub, soaked them , and laid them one after another on top of my glass table. I applied watercolors, powders and salt. Then had them dry, and they dried absolutely smooth and straight. No tape. Amazing.

This (2017) year, about 18 months later, I was faced with Reggie's homework assignments. I pulled out my since unused watercolor backgrounds, by kind of accident, and was determined to make some use of them. After all, what a waste otherwise. In my life, I cannot afford to waste anything, sadly! I know, sounds boring. A yawn!
What I actually did, is I took the backgrounds and let them speak to me. What color do you want. What areas should be left exposed. Some places looked like stone or marble to me, perfect for Roman caps. Like almost to be carved in. So that was meant to be. And it was the assignment.

This piece was in no way inspired or planned. I needed a piece for class and I did it. Simple as that. Not everything has to be so very deep. Deep thought does not make it necessarily better at all. Practice at best is what it is here. I constructed and drew the letters right on the original piece, filled them in with brush, and filled the rest of the space in with design elements where I saw fit. All I relied on composing the piece rather randomly was my sense of layout and design. Now, that was when the almost forty years of experience came in handy.

Later, I added the rather contemporary style of italic. For interest. And a fill. And the lines with ruling pen that gradually change color. The most sophisticated touch.

Tools used: sketching pencil, arches cover paper, fine acrylic brushes size0 and 00, various tubed watercolors (mainly Payne's gray), Mitchell nibs, ruling pen, loose leaf gilding on top of Instacoll, golden watercolor, pointed pen.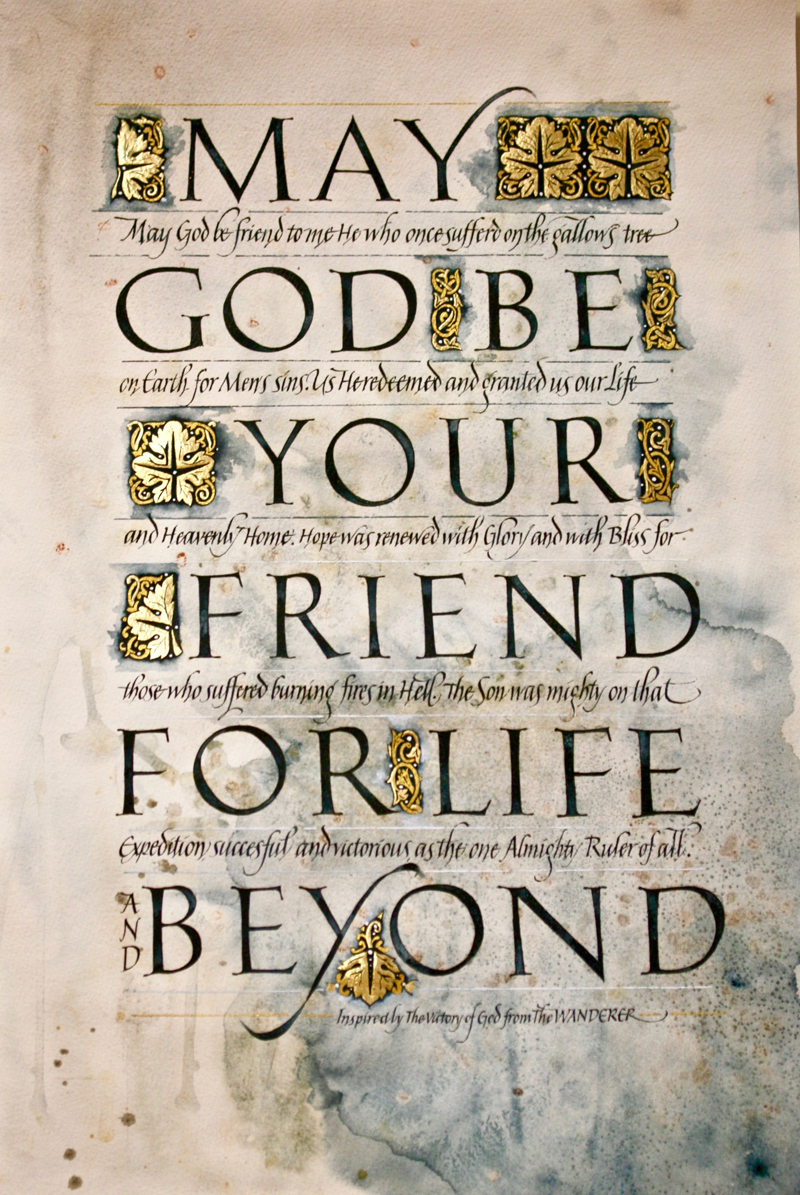 * * * * * * *
Week #12
This work was done by Dave Flattery in Boston in 2017 for the session "Blackletter and Variations" in 26 Seeds: a Year to Grow. In his own words:
This little book is meant to have fun with scraps. Whenever I need to cut down paper I try to keep these strips if possible. They make great little accordion fold books. People really enjoy the surprise of how much comes out of such a small package. This book is done with Zig markers on Arches text wove. It is 1 1/2 inches by 2 inches. The book cover is leather. My wife isn't allowed to throw away worn out purses. The scrap leather was that much bigger than the book pages so instead of cutting it I decided to let it wrap around and close with Velcro dots.
The bottle cap is attached with glue and paper. To do that cut a strip of scrap paper narrow enough to fit inside the bottle cap then just keep rolling it up and glueing it until it is just about the same depth as the bottle cap. Simply glue it to the cap and the book cover, clamp and wait.

If there is anything that I would want people to learn from this it is that all calligraphy does not need to be some elaborate broadside with all the bells and whistles. Simple and fun has a great place too.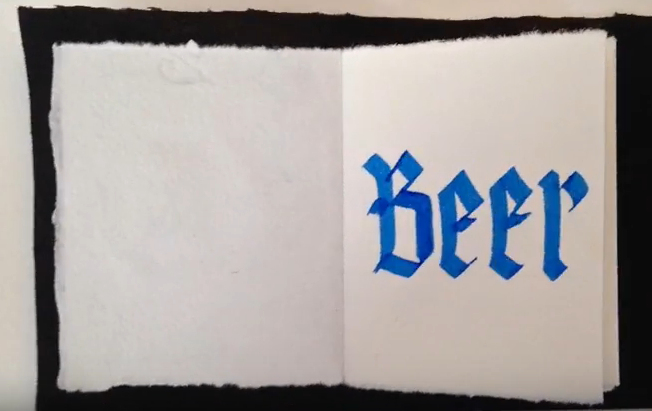 Click for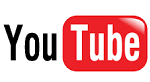 Video
* * * * * * * * * *