PICK OF THIS WEEK - Week # 35
* * * * * * * * * *
This work is by Stephanie Chao


In my attempt to copy Tom Perkins' incised and painted Welsh slate alphabet, I chose to write on a sheet of 9.5 X 12.5 inch Hahnemuhle Bugra paper with a 2mm Brause nib and Winsor Newton Red Ochre gouache.

Except for the top and bottom lines, which are at one-inch x-height, the letters are written 3/4 inch tall.

On a river rock, after I pencil sketched the words Try Again, I painted them
over with a Winsor Newton Scepter Gold II Size 000 brush and Schmincke Aero Color White acrylic ink.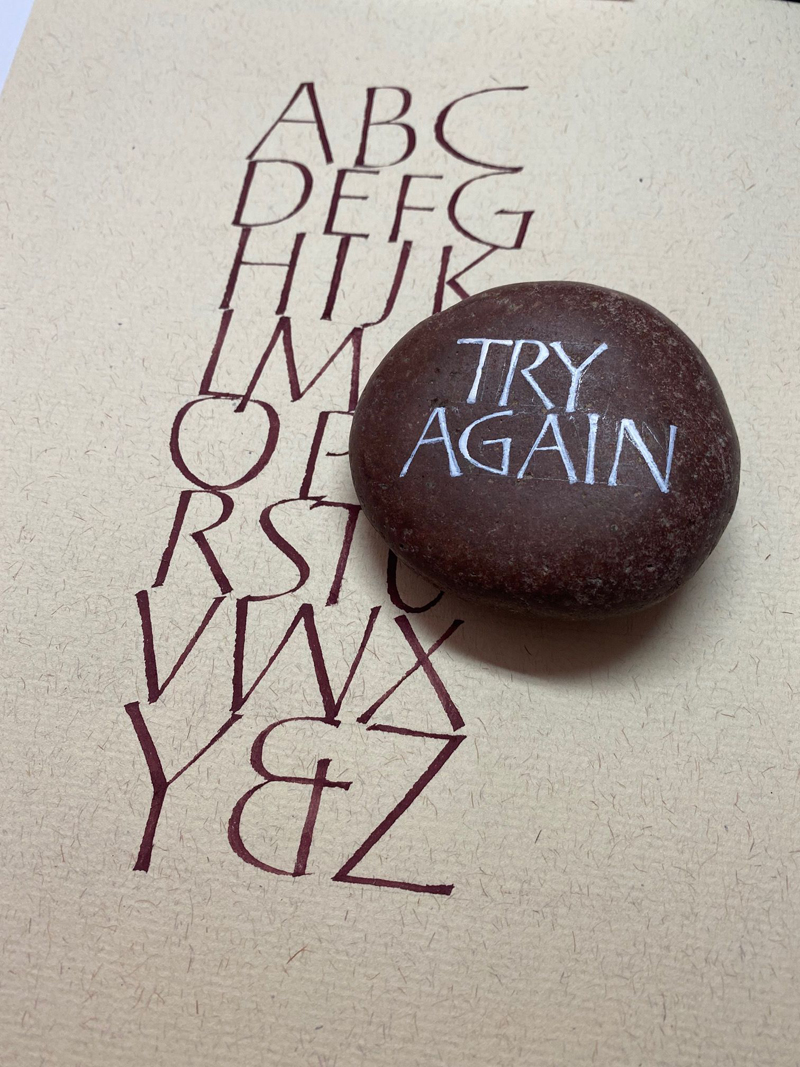 2 NEW ZOOM Classes -
CLICK HERE TO PURCHASE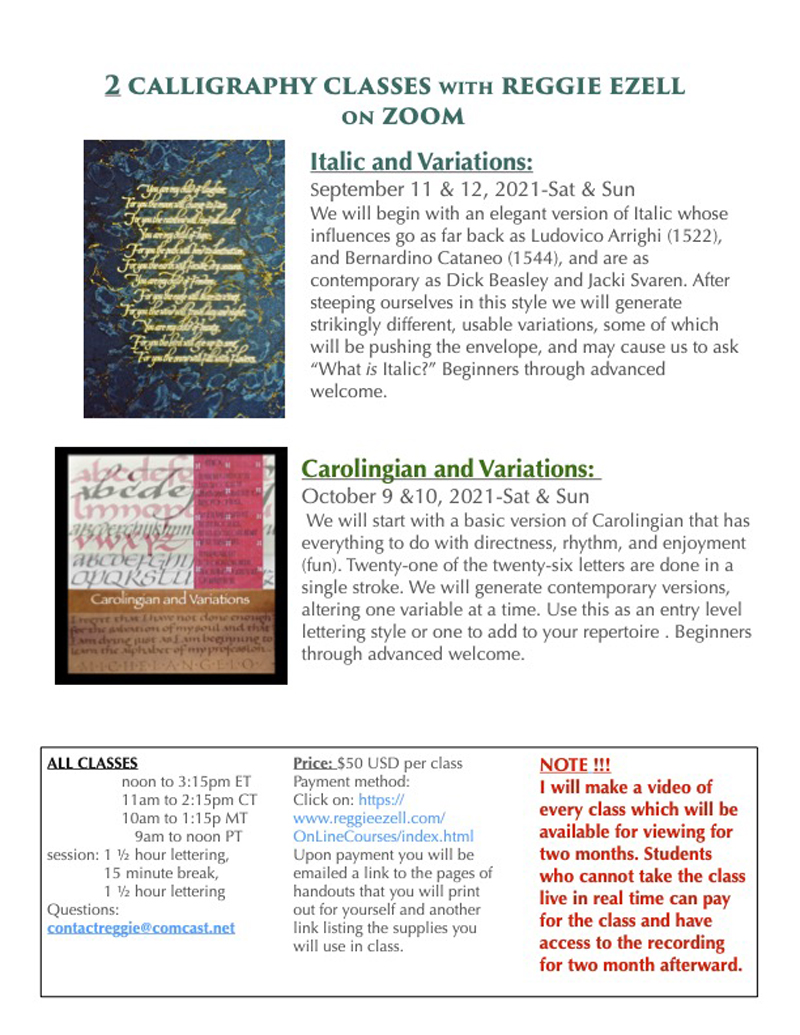 New Special Gilding Techniques: 3-D and Textures


Click on http://www.reggieezell.com/thepick
You can enjoy all the Pics of the Week from 2009 through 2020,
archived on the home page of my website www.reggieezell.com
—————————————————————————————


3 NEW: ON LINE COURSES!




Live, one on one with Reggie Ezell using ZOOM!


Information on courses and workshops www.reggieezell.com
You can contact me directly: contactreggie@comcast.net or 773-202-8321
____________________________________________________
Click to see several short (free) Calligraphy videos:
http://www.youtube.com/reggieezell
____________________________________________________
Full length calligraphy VIDEOS and PORTFOLIOS by Reggie:
www.reggieezell.com

Follow me on Instagram and Facebook (@reggieezellcalligraphy)
https://instagram.com/reggieezellcalligraphy?igshid=148dz3cpok6
https://www.facebook.com/reggieezellcalligraphy/
UNSUBSCRIBE from these emails - click below.