This work is by Rosie Kelly.
"You are Cordially Invited"

5' x 7", watercolors, inks, brush, nib, hot foil stamping, on
watercolor paper.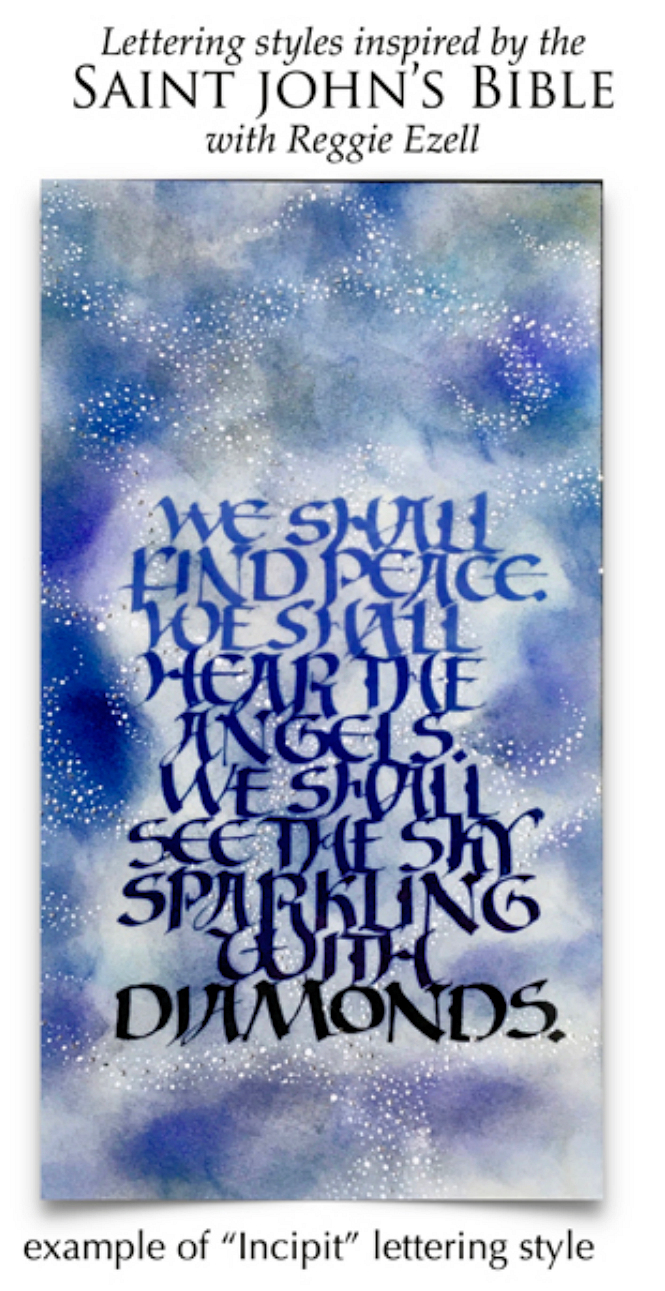 The greatest work of art in western calligraphy and illumination in the last 500 years is the Saint John's Bible.

www.saintjohnsbible.org
It is written out in essentially four different lettering styles: incipit, standard bible script, free form capitals,
and versals. We will be analyzing, writing out, and creating finished works inspired by and based on these.
More detailed information will be forthcoming in mid-February.

Class dates:
March 25, April 15, May 20, June 17
11 am to 5 pm Central Time US & Canada.
All the classes will be on Zoom. They will be recorded and available to students for at least a month after the class dates.



Cost:

$200 - To enroll click

Add to Cart Below

after payment you will receive an email from me with instructions.

* * * * * * * * * * * * * * * * *