PICK OF THIS WEEK - Week # 40
* * * * * * * * * *
"Rosie Repeats"



When I see a work again by Rosie Kelly after some years have passed, I realize how much I needed the reminder of wonder and joy. I hope that you enjoy these "Rosie Repeats" this second time around as much as or more as the first time.

TITLE: ""A Thing Created"
https://youtu.be/SvMF1n3f65U
author: Stephan Nachmanuvich, size: approx. 6" x 10", metal nibs, ink, watercolors, collage.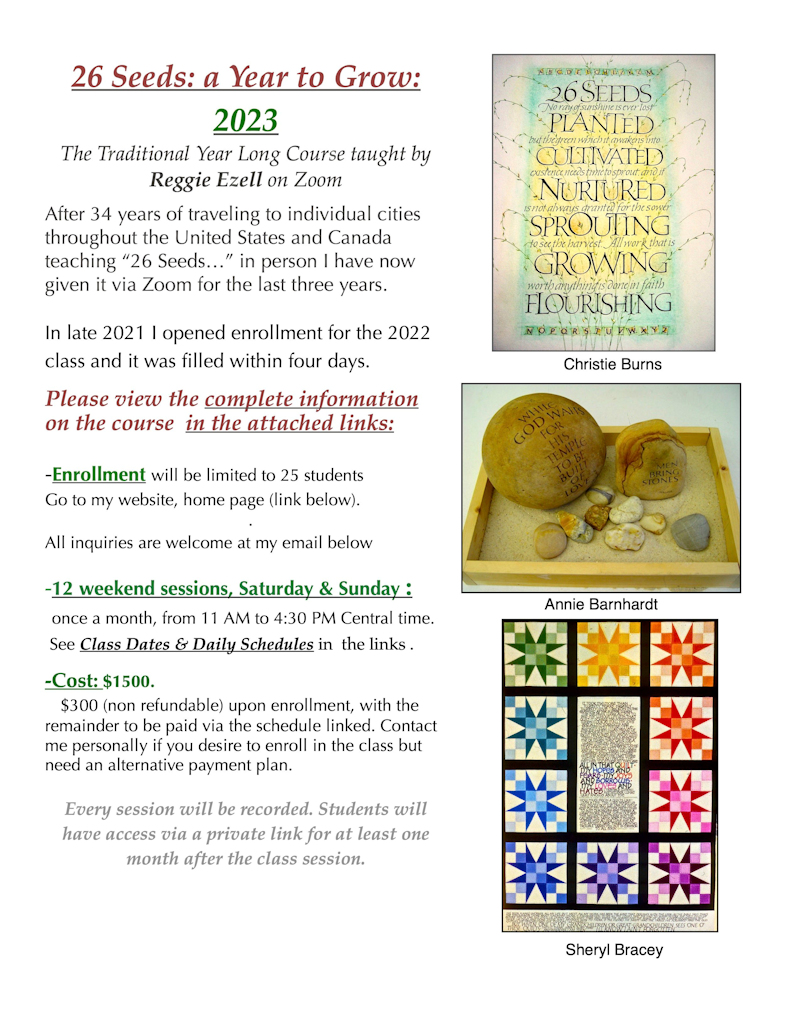 Click for info/enroll: https://www.reggieezell.com and to sign-up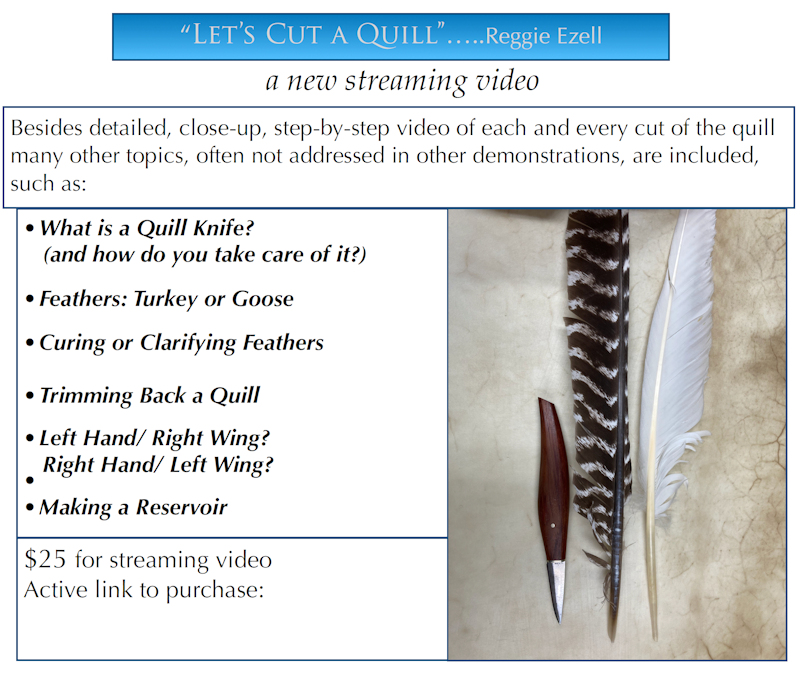 New Special Gilding Techniques: 3-D and Textures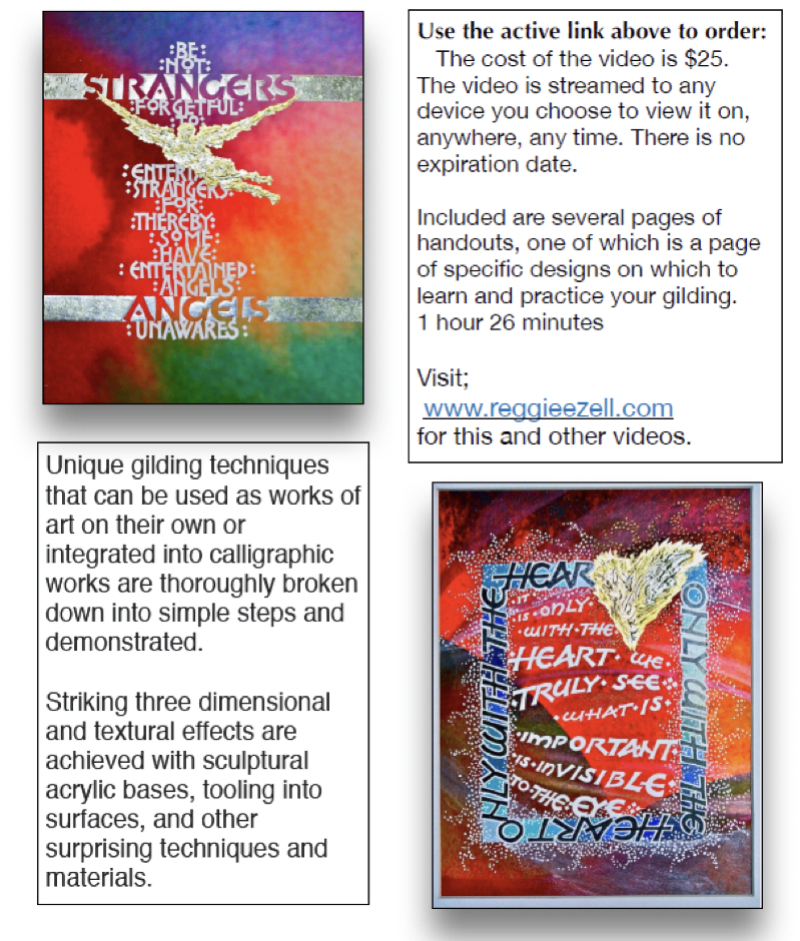 Click on http://www.reggieezell.com/thepick
You can enjoy all the Pics of the Week from 2009 through 2020,
archived on the home page of my website www.reggieezell.com
——————————————————————————
You can contact me directly: contactreggie@comcast.net
or 773-202-8321
__________________________________________
Click to see several short (free) Calligraphy videos:
http://www.youtube.com/reggieezell
____________________________________________________
Full length calligraphy VIDEOS and PORTFOLIOS by Reggie:
www.reggieezell.com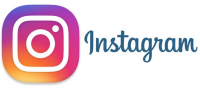 Follow me on Instagram and Facebook (@reggieezellcalligraphy)
https://instagram.com/reggieezellcalligraphy?igshid=148dz3cpok6
https://www.facebook.com/reggieezellcalligraphy/
UNSUBSCRIBE from these emails - click below.