PICK OF THIS WEEK - Week # 15
* * * * * * * * * *
This work is by Jane Doherty.
TITLE: Colorful Vultures
https://www.youtube.com/watch?v=CO0m3dDeiyw

The vultures are my fun take on a color wheel assignment Starting at the bottom left is a vulture in values of orange. With this first bird and all the others I used the compliment of the body color for the head, so this one has a blue head. I used the complimentary color of the head color, in this case orange, to make the shadows on the head.

The next vulture is shades of red, with a green head. Next up is violet, it got away from me and I lost the lighter values, but you can see violet in the shadows of its yellow head.

We've got a blue bird( I used cerulean) with an orange head And the last one is sporting green feathers with a red head.

The leaves are values of yellow and the branches grays. The gray was made from Payne's gray and burnt sienna with more white added to each branch moving forward in the picture plain.

A 'wake of vultures' is one of the collective nouns used for a group of vultures.
_____________________________________________

New Special Gilding Techniques: 3-D and Textures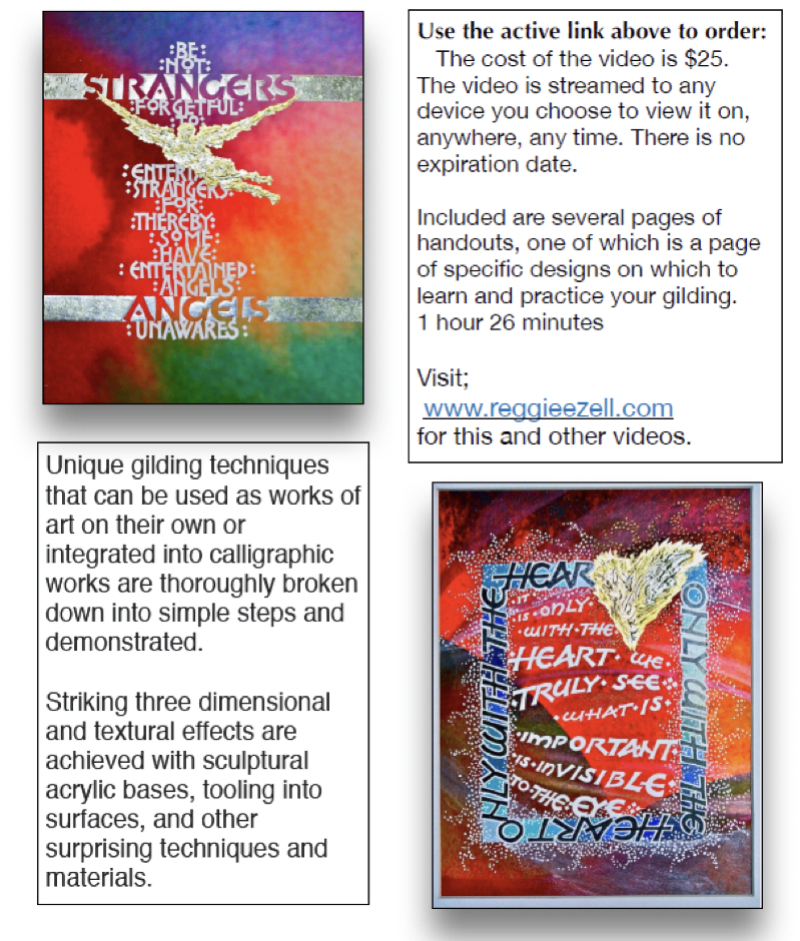 Click on http://www.reggieezell.com/thepick
You can enjoy all the Pics of the Week from 2009 through 2020,
archived on the home page of my website www.reggieezell.com
——————————————————————————
You can contact me directly: contactreggie@comcast.net
or 773-202-8321
__________________________________________
Click to see several short (free) Calligraphy videos:
http://www.youtube.com/reggieezell
____________________________________________________
Full length calligraphy VIDEOS and PORTFOLIOS by Reggie:
www.reggieezell.com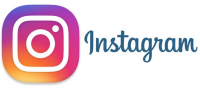 Follow me on Instagram and Facebook (@reggieezellcalligraphy)
https://instagram.com/reggieezellcalligraphy?igshid=148dz3cpok6
https://www.facebook.com/reggieezellcalligraphy/
UNSUBSCRIBE from these emails - click below.